We're back! We were supposed to return on Saturday night, but the flight was overbooked and they asked for volunteers to fly back on Sunday. They gave us each vouchers worth $400, and put us up in a hotel. But of course, that's not what you want to hear.

The trip was so great! We stayed right in the middle, in the Saint Germain de Pres neighborhood. Our hotel room was small, like most European hotel rooms, but the staff was very friendly. We walked everywhere, and every night we were so exhausted. We tried to pack in as much as we could in a week, but there was so much more that we missed. In addition to Paris, we visited Versailles (a 45 minute train ride out of town), and there was a few worrisome hours there when we discovered that some of the workers were on strike, but only for the morning.

One surprising discovery for us was the Sacre Couer basillica. It was so beautiful, inside and outside.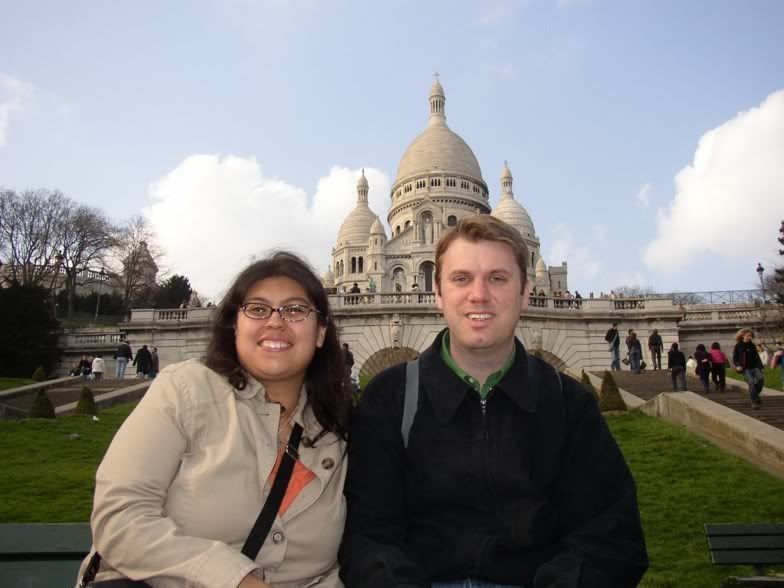 Of course, we had to visit the Eiffel Tower. Out of necessity we visited it at night, and luckily it had rained earlier so a lot of the smog was cleared out.

The food was sooo good. The French really love their bread and dairy products, and honestly I don't know if there was a meal that I had that didn't involve bread and cheese (even in the morning, there was usually a cured meat out). Also, I've decided that I really, really dislike foie gras (duck liver). I had it several times in Paris, because they are obsessed with it, but I don't see the appeal. I went to Paris with an open mind about food, and I'm glad I tried it, but if I can avoid it, never again.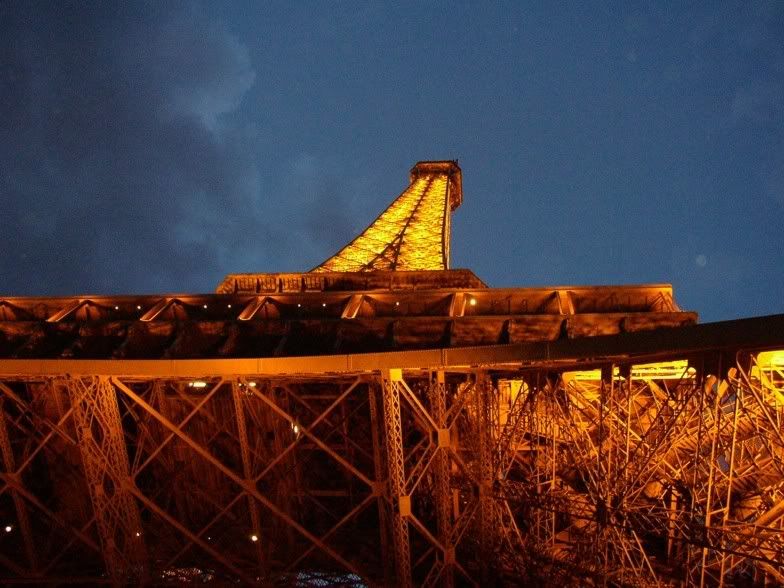 Oh, and the song of the trip was "La Camisa Negra," by Juanes! We heard it everywhere!

Anyway, I'll probably blog more about Paris later. And I'll definitely have more pictures up soon.